Batsi in Andros will fascinate you and will be unforgettable if you combine it with a stay at Blue Era Apartments. Our apartments are built in front of the sea, in such a short distance that you will feel it from your balcony. Our accommodation provides double, triple and family apartments for all needs and conditions. Although it is located practically in the center of Batsi, it is sheltered from the hustle and bustle. Our apartments are ideal for couples, families and groups and generally for every taste and every person. Don't hesitate to ask us anything you need. We are always available to offer information on whatever you are looking for.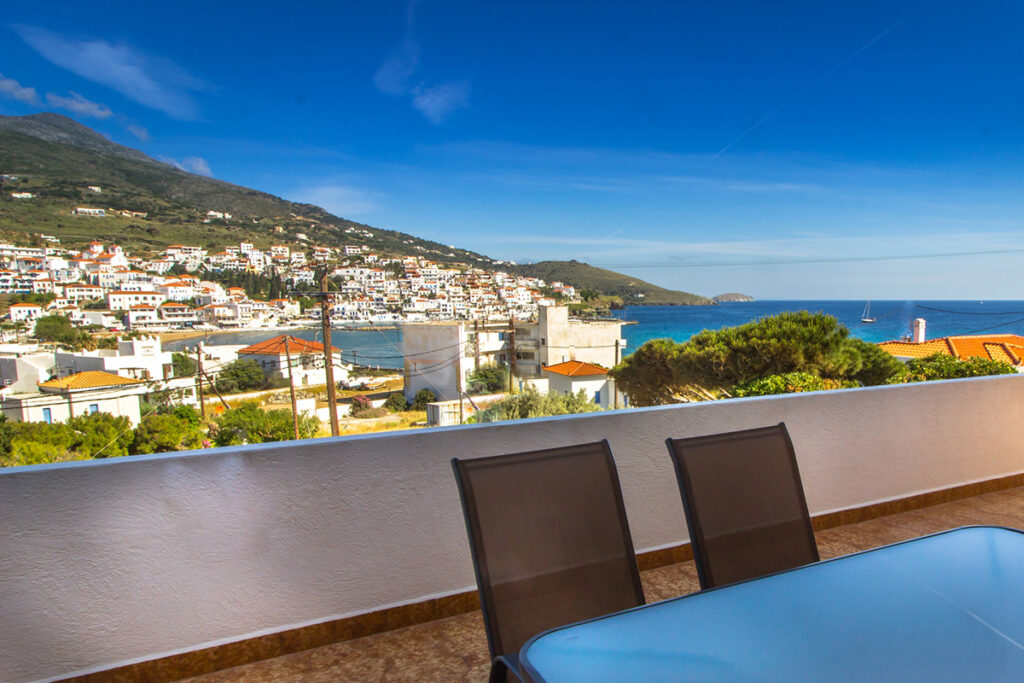 Excellent location and facilities
During your stay at Blue Era Apartments, you have free access to a range of facilities regardless of which apartment you choose. The rooms are soundproof and air-conditioned. Each room has a kitchenette, a coffee machine and a kettle, so you can prepare your meals and your favorite drinks. The property also has a lovely garden with a lush lawn, a fountain and many tasteful statues and colorful flowers. Finally, there is ample parking space for your car outside the property.
Free Wi-Fi is available in all areas of the apartments. Blue Era Apartments is located in a great place where all the popular spots of Batsi are within walking distance. Therefore, you won't need your car for your walks and you can be more independent.